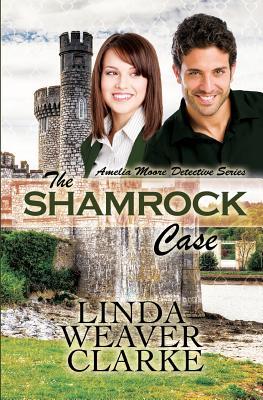 Amelia Moore, the founder of the Moore Detective Agency, specializes in missing persons. With the help of Rick Bonito, her new partner, her business is flourishing. When Amelia is hired to search for her client's grandparents, the case takes them to Ireland. Kate must learn about her heritage. Who are her grandparents and could they still be alive after all these years? Why did her parents leave Ireland suddenly and move to America? Is there more to this case than meets the eye?
(Summary via Goodreads)
When you read a book, you do it to escape your life for a while and relax. Linda Weaver Clarke does that and a whole lot more. She takes you on an unbelieveable journey.
The Shamrock Case, the second book in the Amelia Moore Detective Series, finds Amelia and her assistant, Rick, taking on another interesting case. An adopted 18 year-old wants to learn more about her heritage but she has very little to go with. Amelia is drawn to Kate and her story and wants to do everything she can to help her.
As in The Bali Case, the first book in the series, the case takes Amelia and Rick on an adventure. This time they are heading to Ireland to the known towns where Kate's parents lived before moving to Canada then the States.
You will get so swept up in Linda Weaver Clarke's writing that you will fell the rain as it soaks Amelia and Rick, you will smell the aroma of all the flowers all around, and wish you could taste the real Irish food that Rick loves to devour.
Not only are The Moore Detective Series books mysteries but they also have a growing love story. You will get to witness the relationship between Amelia and Rick grow and develop.
There is so much more I could say about The Shamrock Case and Linda Weaver Clarke but I don't want to tell you everything and also I feel a bit jetlagged. After all I just returned from Ireland.
Reveiw by Missi S.